Features OLM to PST Converter Pro

Export Emails, Contacts and Calendar items from an Outlook Mac to PST file
While migrating years of stored emails from Outlook Mac to Outlook Windows. We all have our insecurities: Will all of my contacts, Calendar items from Outlook Mac move over? Will these items be accessible on Outlook Windows as they were in Outlook Mac? We all tend to organize our emails into folders for easy findability and access. This is also a Major concern, will this folder hierarchy be retained after converting Outlook Mac mails to pst. We can understand and relate to that feeling, that is the reason we ensure that after conversion your Outlook Mac / OLM file folder's hierarchical structure will be preserved in exported PST file. You'll find your Folder structure arranged in a similar fashion as it was left in Outlook Mac, So, it will require minimal changes on your part after migrating to Outlook Windows. You will be free to go about resume working with your emails, as soon as the import and basic configuration is completed on your PC.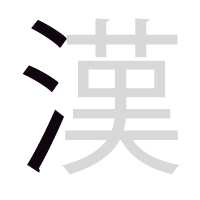 Preserves non-English content during Outlook Mac to PST conversion

 
If you have non-English content as part of your mail  in Outlook Mac. Let's say, emails, website form submissions you receive from your website regularly as business leads. As these are really crucial business emails with the message subjects and mail body content in languages other than English. If the messages are having UTF content or include double-byte characters such as Arabic, Japanese, and Chinese language characters. OLM to PST Converter Pro can handle these with ease and ensures a perfect conversion from Outlook Mac to PST. 
Preserves message attachments during Outlook Mac to PST Conversion
While converting Outlook Mac to PST, the OLM file Converter tool gives a special treatment to attached messages also called nested messages. As nested message is a mail that is forwarded as an attachment. Our App can handle multiple levels of nested messages flawlessly to ensure that the conversion will not affect the structure of a message and it is preserved as it has arrived. We have tested our OLM to PST File converter with messages nested up to 10 levels with flawless results. 


Converts Outlook Mac address book to Outlook "Contacts"
 folder in PST file
Our Outlook Mac to PST Converter not only preserves the non-English content in email message body. It can preserve non-English (Unicode) content in your contacts and calendar entries as well. The App process's more than 60 Outlook Mac address book fields to ensure maximum data from your contact details makes it into the PST converted from Outlook Mac. So, you don't run any risk to loose any information on your international business contacts.  It also has an additional feature to merge different address book folders from multiple OLM files into a single Outlook "Contacts" folder.

Converts Outlook Mac calendar Events with precision
Our Outlook Mac to PST Converter will convert Outlook Mac Calendar events, It also offers a very important additional feature which you can choose to merge different calendar folders from Outlook Mac or in Case you have multiple OLM files into a single Outlook Windows "Calendar" folder.

Converts Multiple Outlook Mac .olm files from different locations
With this Outlook Mac to PST Converter App, you can process multiple OLM files for Outlook Mac to PST conversion saved at various locations and convert one PST file for each OLM file. This feature is very useful for system administrators / IT-Support-Engineer who need to convert OLM files from multiple users in one go. Optionally you can merge items from all of your OLM files into a single PST file.

Simply easy to use Outlook Mac to PST Converter with Step by Step Wizard
Even though backed with very technical features used by professionals. Good care was taken to ensure, OLM to PST Converter Pro is most simple and hassle-free for users with almost no experience to convert OLM files to PST file format. The App comes with a Step by Step Wizard interface, which is simple to understand yet does not compromise on the powerful features and reliability of a professional Outlook Mac to PST conversion solution.